There are many book stores online from which you are able to purchase items.  Are there too many? Is that possible?  Whilst it may not, there is a difficulty for the would-be purchaser in knowing where to go to find the desired tome.  Also, for those lovers of the written and spoken word, especially non-English speaking persons, knowing which books will both educate and entertain, is problematic.
Or so it was until now!
I shall be showing you below those books that I believe are worthy of purchase by you for your English understanding and edification.  There will be links to enable you to make those purchases and brief descriptions of the books themselves.  This will be a growing list but is by no means exhaustible.  I am sure there will be others that readers of this website feel should be included.  Of those I should be happy to receive your recommendations as to what and to why. Click here to leave a comment at the end of this page.
Just a word of caution here though!  I know many of the books suggested here can be bought as an ebook or even may be seen as a movie but just think before you do so yourself.  A hardback book and sometimes a paperback book has a certain feel about it that is a pleasure to hold on to and when you open it up smell the pages, especially if glossy paper has been used – beautiful.

In the meantime, let's begin with a book that whilst being classified as a children's book is in fact a work written by Kenneth Grahame that, as biographer and writer Humphrey Carpenter put it, "The Wind in the Willows has nothing to do with childhood or children, except that it can be enjoyed by the young."  But, surely, suggests critic Peter Hunt "it is a book about small and not so small animals—a Toad, a Rat, a Mole and a Badger (and therefore this must be a children's book). If so, then these are animals who drink and smoke, own houses, drive (and steal) cars, row boats, escape from jail, yearn for gastronomic nights in Italy, eat ham and eggs for breakfast and write poetry—while Toad combs his hair, and the Mole has a black velvet smoking-jacket."
My favourite edition of the book is the following with brilliant illustrations by Inga Moore: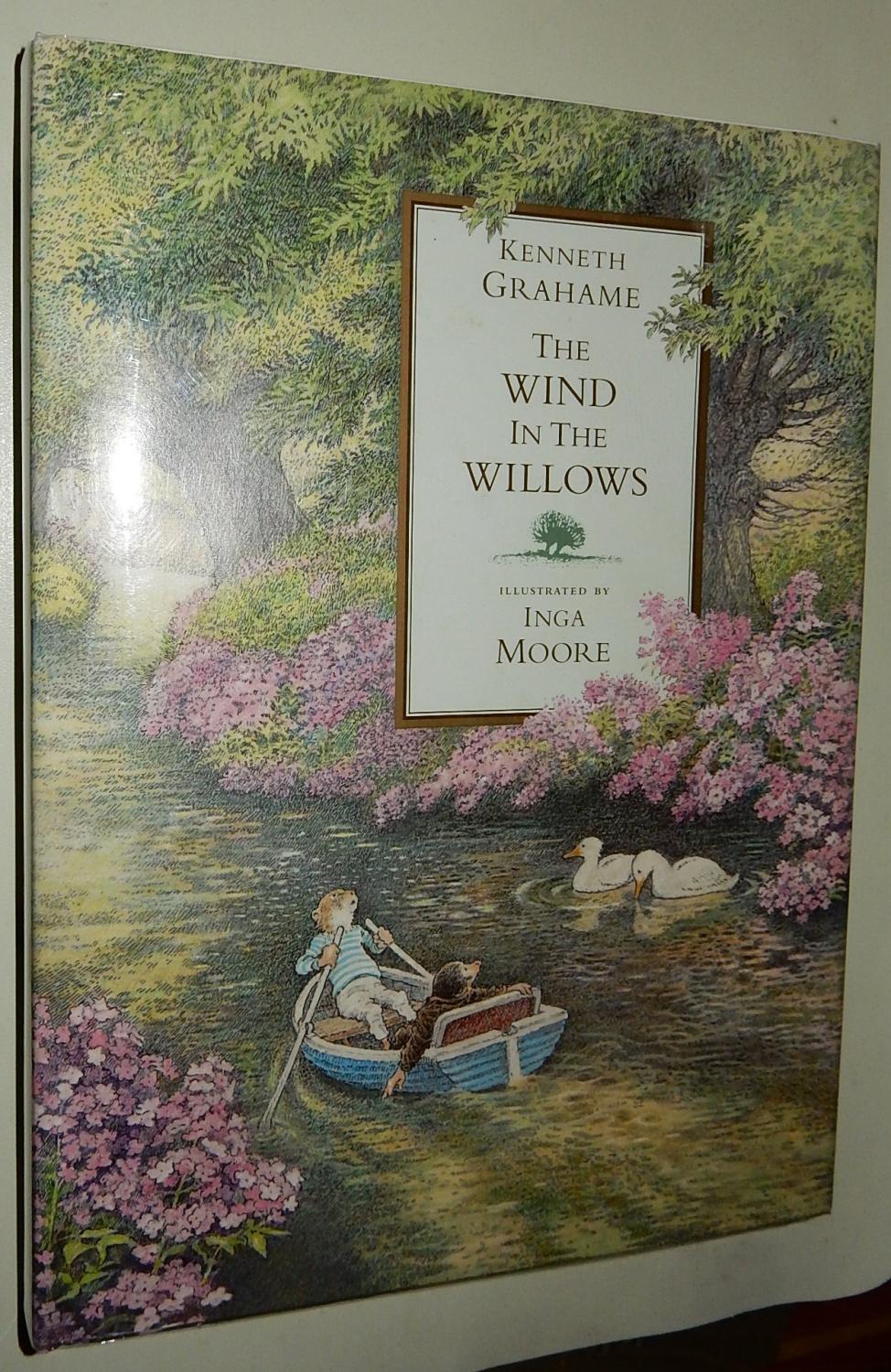 Buy it here: The Wind in the Willows

Staying with the theme of children's literature, there are many good books that could be recommended but by again linking beautiful words with the lovely illustrations of Sir John Tenniel, the book Alice in Wonderland is highly regarded.  It has a magical appeal to both children and adults with imagination.
There is possibly too  much English-ness about the story for many non-English people but as I am concerned with that very same English-ness on this website then I am happy to recommend it to you.
"On an ordinary summer's afternoon, Alice tumbles down a hole and an extraordinary adventure begins. In a strange world with even stranger characters, she meets a rabbit with a pocket watch, joins a Mad Hatter's Tea Party, and plays croquet with the Queen! Lost in this fantasy land, Alice finds herself growing more and more curious by the minute . . ."
Again, for sale here: Alice's Adventures in Wonderland