There are many book stores online from which you are able to purchase items.  Are there too many? Is that possible?  Whilst it may not, there is a difficulty for the would-be purchaser in knowing where to go to find the desired tome.  Also, for those lovers of the written and spoken word, especially non-English speaking persons, knowing which books will both educate and entertain, is problematic.
Or so it was until now!
I shall be showing you below those books that I believe are worthy of purchase by you for your English understanding and edification.  There will be links to enable you to make those purchases and brief descriptions of the books themselves.  This will be a growing list but is by no means exhaustible.  I am sure there will be others that readers of this website feel should be included.  Of those I should be happy to receive your recommendations as to what and to why. Click here to leave a comment at the end of this page.
The vast majority of books that I recommend may be purchased through Book Depository (use the link here for general views of books or go to the specific book links that follow).
This link is my affiliate link which means you will be taken to the Book Depository website or to the book itself that you have expressed an interest in.  If you make a purchase through these links I will earn a small commission (hurrah!) so, in advance, thank you.
If this is your first time using this website you may like to know that when you arrive at the product page, you should amend the currency to that of your country before adding to book to your basket.
You may continue shopping if you wish to read a little more about the book or purchase other books by adding them to your basket also.  When you are ready to make the purchase(s) click on "Checkout" or "Checkout with Paypal" if you prefer.  At checkout you will be asked to sign-in if you are a returning customer or to complete your details if you are a new customer.  The input your credit card details and your order is complete.  The book(s) will be sent to you completely free of shipping costs.

So, let's begin with a book that whilst being classified as a children's book is in fact a work written by Kenneth Grahame that, as biographer and writer Humphrey Carpenter put it, "The Wind in the Willows has nothing to do with childhood or children, except that it can be enjoyed by the young."  But, surely, suggests critic Peter Hunt "it is a book about small and not so small animals—a Toad, a Rat, a Mole and a Badger (and therefore this must be a children's book). If so, then these are animals who drink and smoke, own houses, drive (and steal) cars, row boats, escape from jail, yearn for gastronomic nights in Italy, eat ham and eggs for breakfast and write poetry—while Toad combs his hair, and the Mole has a black velvet smoking-jacket."
My favourite edition of the book is the following with brilliant illustrations by Inga Moore: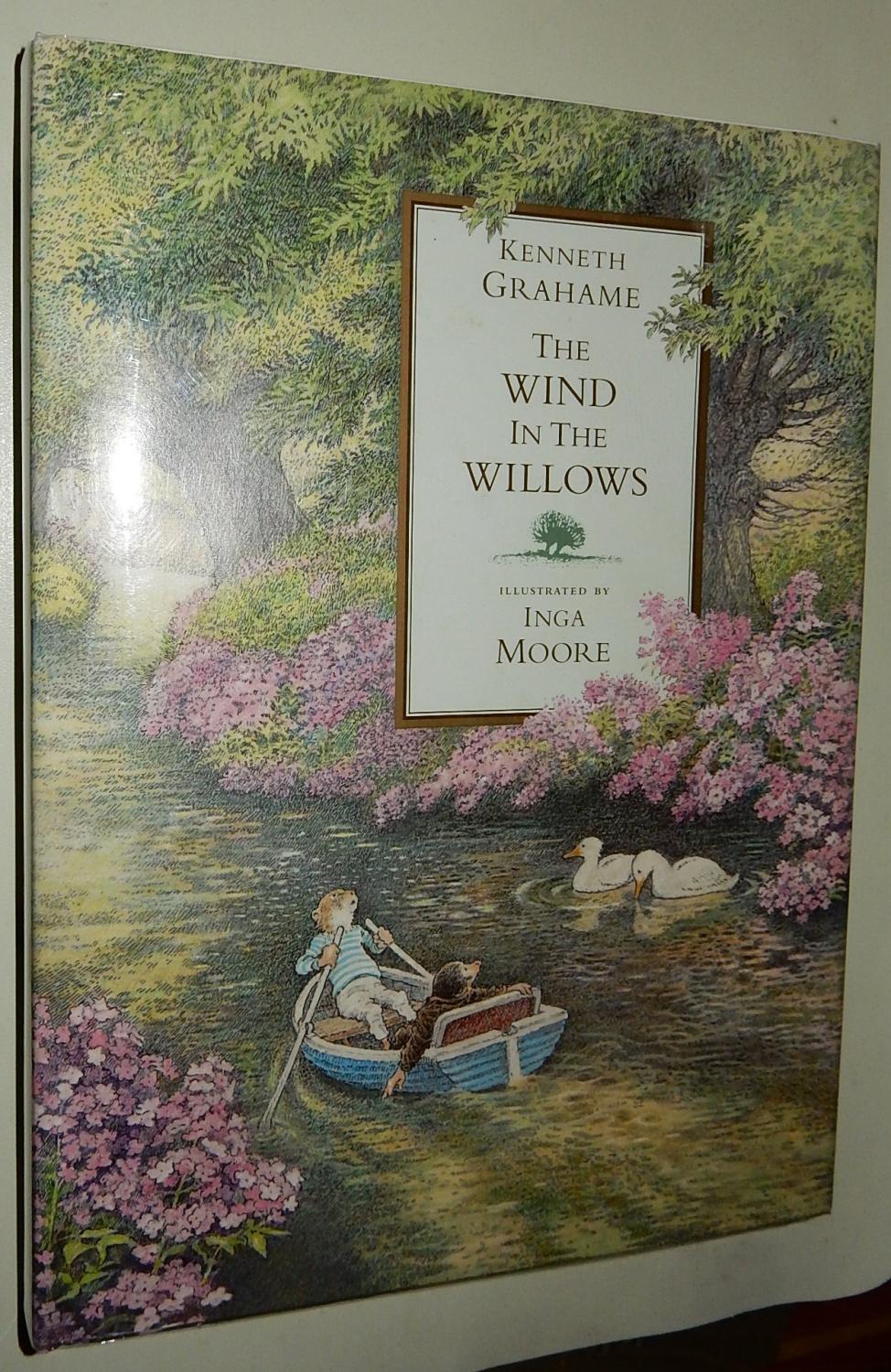 Buy it here: The Wind in the Willows

Staying with the theme of children's literature, there are many good books that could be recommended but by again linking beautiful words with the lovely illustrations of Sir John Tenniel, the book Alice in Wonderland is highly regarded.  It has a magical appeal to both children and adults with imagination.
There is possibly too  much English-ness about the story for many non-English people but as I am concerned with that very same English-ness on this website then I am happy to recommend it to you.
"On an ordinary summer's afternoon, Alice tumbles down a hole and an extraordinary adventure begins. In a strange world with even stranger characters, she meets a rabbit with a pocket watch, joins a Mad Hatter's Tea Party, and plays croquet with the Queen! Lost in this fantasy land, Alice finds herself growing more and more curious by the minute . . ."
Again, for sale here: Alice's Adventures in Wonderland

JRR Tolkien said that he wrote the books that form the trilogy, The Lord of the Rings, for his children.  To my mind this is not a children's story even though it is about elves, wizards and dragons.  The popularity of the book just doesn't seem to wane thankfully and there are always plenty of options available for you to purchase.
This book is, for me, the one book, that if I had to be lost on a desert island, I would want more than any others with me.  It has always had a special place on my shelves and in my heart and for that reason I recommend this to you most earnestly.  Now, there are lots of paperback editions that you could buy and perhaps your budget only allows you to do so but, if it is at all possible, you really should obtain a hardback copy to own and treasure.  Also, it must have illustrations by no-one other than Alan Lee.
The copy I suggest to you is this one:
It is – hold your breath – 1200 pages long (that's why you must have a hardback edition) and contains maps and colour plates that are absolutely superb. It will be the crown in the jewels of your books!
If, for some reason, the book isn't available for purchase an alternative with Alan Lee's illustrations and in a lovely slip cover is:
A further option – and a little cheaper but without the illustrations – is this beautiful edition:
If you decide that none of these are for you then do ensure you buy whatever copy you can to enjoy the sheer brilliance and magic of Tolkien's words.
DESCRIPTIONS OF THE FOLLOWING BOOKS WILL APPEAR HERE SHORTLY